The FNaF Archive Blog
---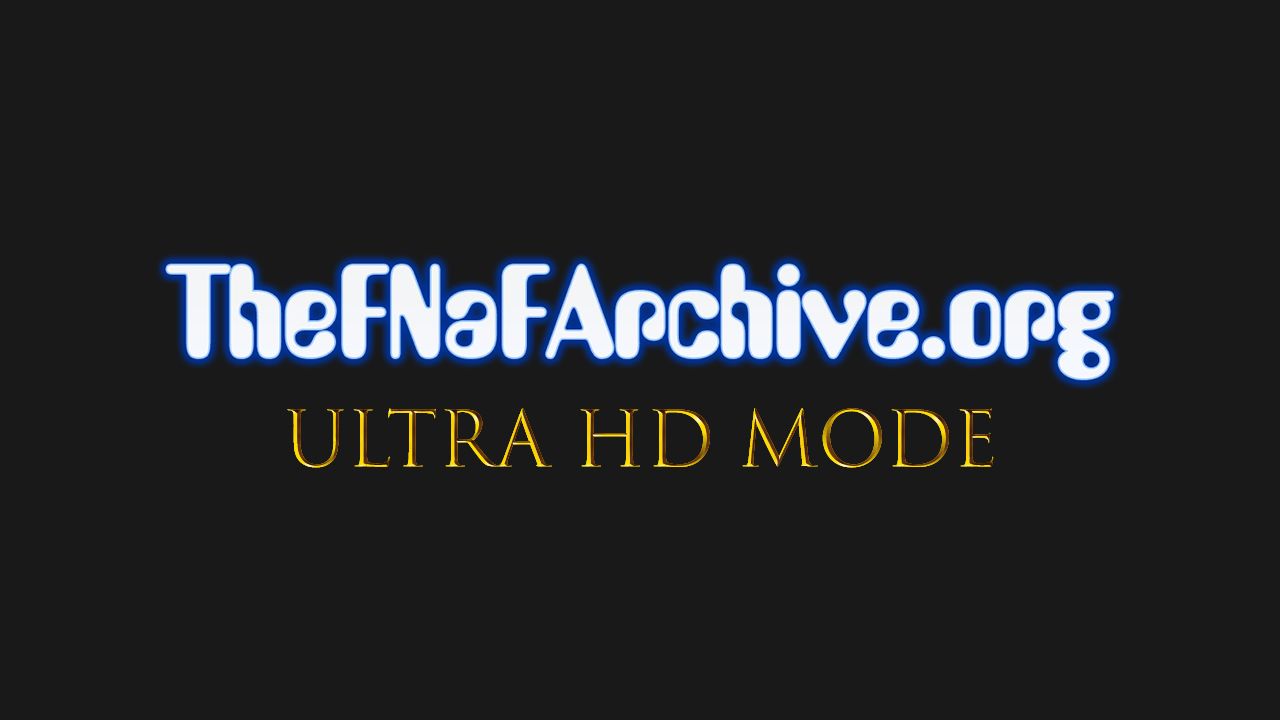 Introducing Ultra HD Mode
By Retroity · March 31, 2018
Update: It looks like Ultra HD Mode is not as high resolution as I would've wanted, so I'm turning it off. Looks like the current theme will work for now. (Also: APRIL FOOLS!)
Today The FNaF Archive is proud to announce it's latest update: Ultra HD mode! This new mode is a lot cleaner and is designed for extremely high resolution devices (8K and above). Everything is cleaner, the images are upscaled, the site looks beautiful.
Ultra HD mode has been in development since the site finished development, and it has been a massive effort, between upscaling images, upgrading the fonts, choosing the perfect color, and cleaning up everything. Hopefully this doesn't stress out server resources too much.
To activate Ultra HD mode, simply click the button at the top of the page. It's that easy!
Enjoy!
Permalink: